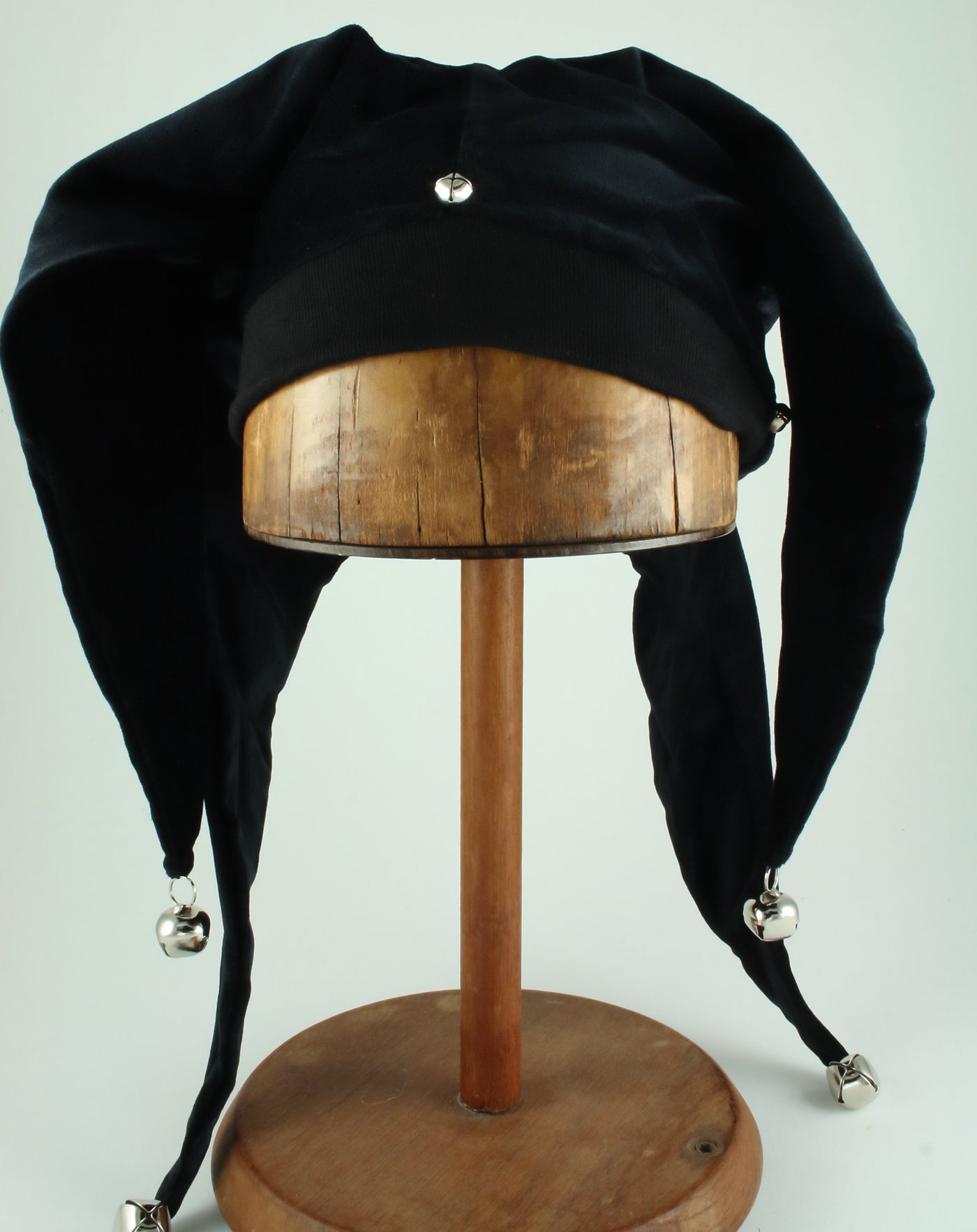 Jester Hat - Solid Black
$48.00 USD
The jester was the clown of the middle ages, their hats were sometimes called the "cap' n 'bells", for the typical bells found at the end of the points. The jester has now come to stand for mirth and frivolity, a place to temporarily set aside the trials of life.
Our jesters hats are cotton velveteen with silver or gold bells. One Size - These have a stretch band with adjustable elastic Jester hats are available in 4 color or 2 color combinations, as well as solid black.
Faux Chainmail Mask sold out.