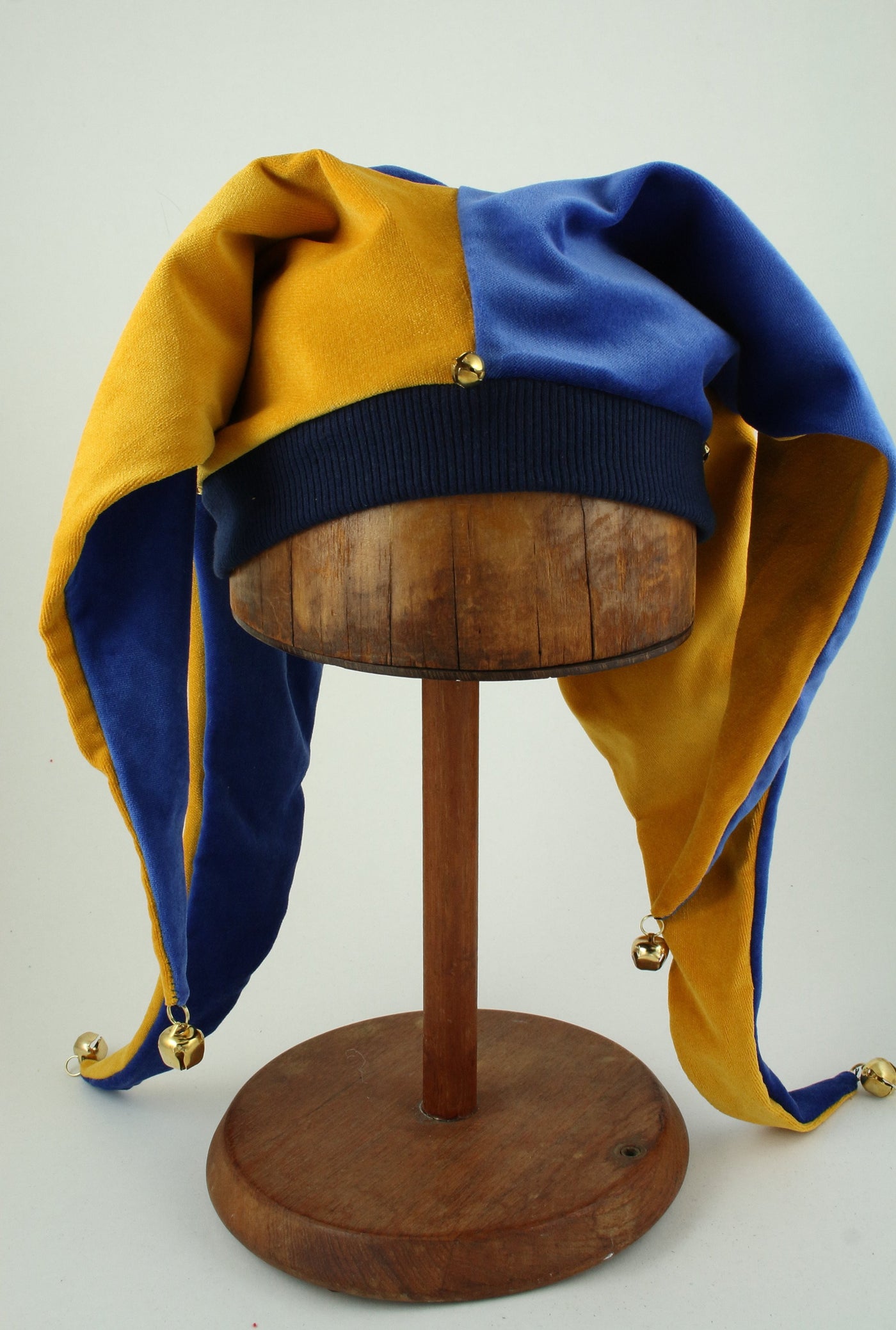 Jester Hat - Blue / Gold
$48.00 USD
The jester was the clown of the middle ages, their hats were sometimes called the "cap' n 'bells", for the typical bells found at the end of the points. The jester has now come to stand for mirth and frivolity, a place to temporarily set aside the trials of life.
Blue Gold velveteen with gold bells. One size fits all but upper end of XL and XXL.   
There is an elastic cord with cord stop for adjusting the size.