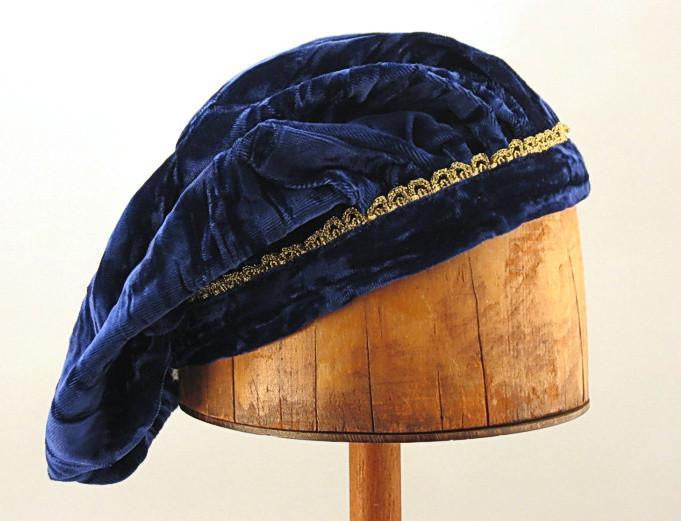 Crushed Velvet Beret - Blue / Gold Trim
$32.00 USD
Some form of beret could be worn by any social class throughout history. In the 16th Century, berets were a fashion must all over Europe, often worn aslant with soft plumes.
These crushed velvet berets are rayon or rayon blend velvets. The trims will vary.
The regular size disc measures 19" in diameter and the long floppy disc measures 21 1/4".
Feather pins are sold separately.